we love our clients
No matter how good our work is, the most important part of our business is the people we work with to build strong relationships with. We appreciate our clients for putting up with our ideas, listening and being a part of our creative journey.
---
what they say about us :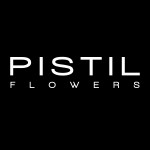 "I give some pretty major props to Muun Design Studio….Sching guided us through the entire branding process, helping us create business cards, logos, stickers, fonts, custom paper and cards that all advance our style and branding concept. At our first meeting Sching just listened to our goals, and came back to us with numerous options which we whittled down together to create the best design for us. Her patience, creativity, communication and complete expertise in everything she does was so refreshing and reassuring. I would work with her anytime, and recommend her work to anyone." – Pistil Flowers, pistilflowers.com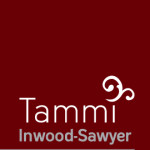 "Sching is a brilliant designer and I trust her completely! I love her ideas and I'm always in awe of her creativity. She designed my business cards (which I receive compliments on all the time) and now I go to her for all things design/marketing related. I highly recommend her; she is honest, patient, efficient and a true genius!"
– Tammi Inwood Sawyer, Sutton Group Town & Country Realty Ltd


"Sching infuses her brilliant artistic vision and offers her superior knowledge to produce exquisite work. She was instrumental during the launch of the Francois Pralus brand within the Canadian market. She appreciates the uniqueness and beauty of a brand and adeptly preserves its integrity within her visually stunning pieces. It was wonderful to work with Sching for our company branding, and we are thrilled with her designs of our distinct and striking logo. Sching demonstrates innovation during the creative process and unparalleled expertise within the retail and marketing industry. It is a pleasure to recommend Muun Design and we look forward to working with Sching for future projects."
– Christine Siopkas, Coco Doro Corp., cocodorocorp.com

"Like arranging flowers, people think graphic design is something they could easily do in house. The truth is, Muun Design just does it so much better! It's always a beautiful outcome when we recognize that design is best left to the professionals, and great design produces great results."
– Rosemary Jeffares, Quinceflowers.

"With such an extremely eye-catching and effective branding/marketing package, I had countless inquiries about who had come up with the visual identity for my holistic health centre and Pilates/yoga studio. It was a tall order, because of the multi-disciplinary scope of the business and Sching was such a joy to work with, it made the brainstorming process of determining name, typeface, web identity, promotional postcards, signage, press kit…all of it…painless."
– Sheila Cameron, Shift Studio Inc.
"With so much competition in residential real estate sales, I wanted branding and marketing that would capture what my business is about, and that would distinguish me as a realtor- Sching created just that with the business cards, postcards, and letterhead that she designed for me. She listened carefully to what I needed, and delivered beyond my expectations. Now, just about everyone who sees my marketing materials wants to know who designed them."
– Kat Tsoi, At Home Downtown.
---

client list
1708 Consulting
19 on the Park – Stouffville
A&W Canada – Urban / New Concept Restaurant-Environmental graphics.
A Place for Health
At Home Downtown
Accsoft
Andrew Richard Designs
BHealthy.ca / NDtoyou.ca
Bona Fide Bean Coffee Company
Bunch Family Inc.- OLD NAVY Family Day, WagJag, Jaunt.ca
C'est Joli
Construction Labour Relations Association of Ontario
Coco Doro Corp. – Francois Pralus Distributor
Daniel Leonard Design Inc.
Dialogue38
Emma's Kitchen
Explore after 4
Feathered Estates
Fatlip Clothing
Geoff Hartle – Toronto Property Source
General Contractors' Section
Helium B2B
Markham Family Medicine Teaching Unit
Health for All Family Health Team
Meta Praxis
MyJobsite.ca
Pistil Flowers
PDQ Financial Services Inc.
PUMPERNICKELS Catering
Quince flowers
Red Bulb Espresso Bar*
Rec Room Agency
Reed Construction Data
Sandra Kreutzer Homestaging & Design
Shift studio
Tammi Inwood Sawyer
The Medicine Circle
Town of Whitchurch Stouffville
UpCountry Canada
vitaGI PLUS – Nutrition Science Group
Wine-Culture (London, UK)
Yoga Cabin
Yoga Yama
---
our community
Muun design studio gives back to our local community by volunteering our services to the arts and cultural facilities in Stouffville, Markham and Richmond Hill. We have worked with local Art Galleries, Markham-Stouffville Breast Cancer Research Centre & TEDx Stouffville. We were involved in the Opening Gala Committee and was part of the Marketing Advisory Committee of 19 on the Park, Centre for the Arts & Entertainment in Stouffville. We have recently help Stouffville-Cares with their program branding and visuals for the Refugee Sponsorship program.
---
our friends and family
We could not have done it without the support and encouragement of the people who care about us. Thanks to our family in Toronto, New Zealand, Singapore and Thailand.